LLB Services are now expanding into high-end home cinema system fitting & Smart Home installations. With this new avenue they were looking to achieve a new look for their online presence and appeal to a new market – this gave us room to create a clean and minimalist website suited to their products.
The aim for LLB is to be able to display the products/brands they work with and the work they achieve – to do this we've created a website layout that utilizes the high-end photography open to them from the brands they work with.
We took the time to get to know LLB, the work they do, the brands they use, and the target audience they're appealing to. All of this knowledge went into every feature and page on the website.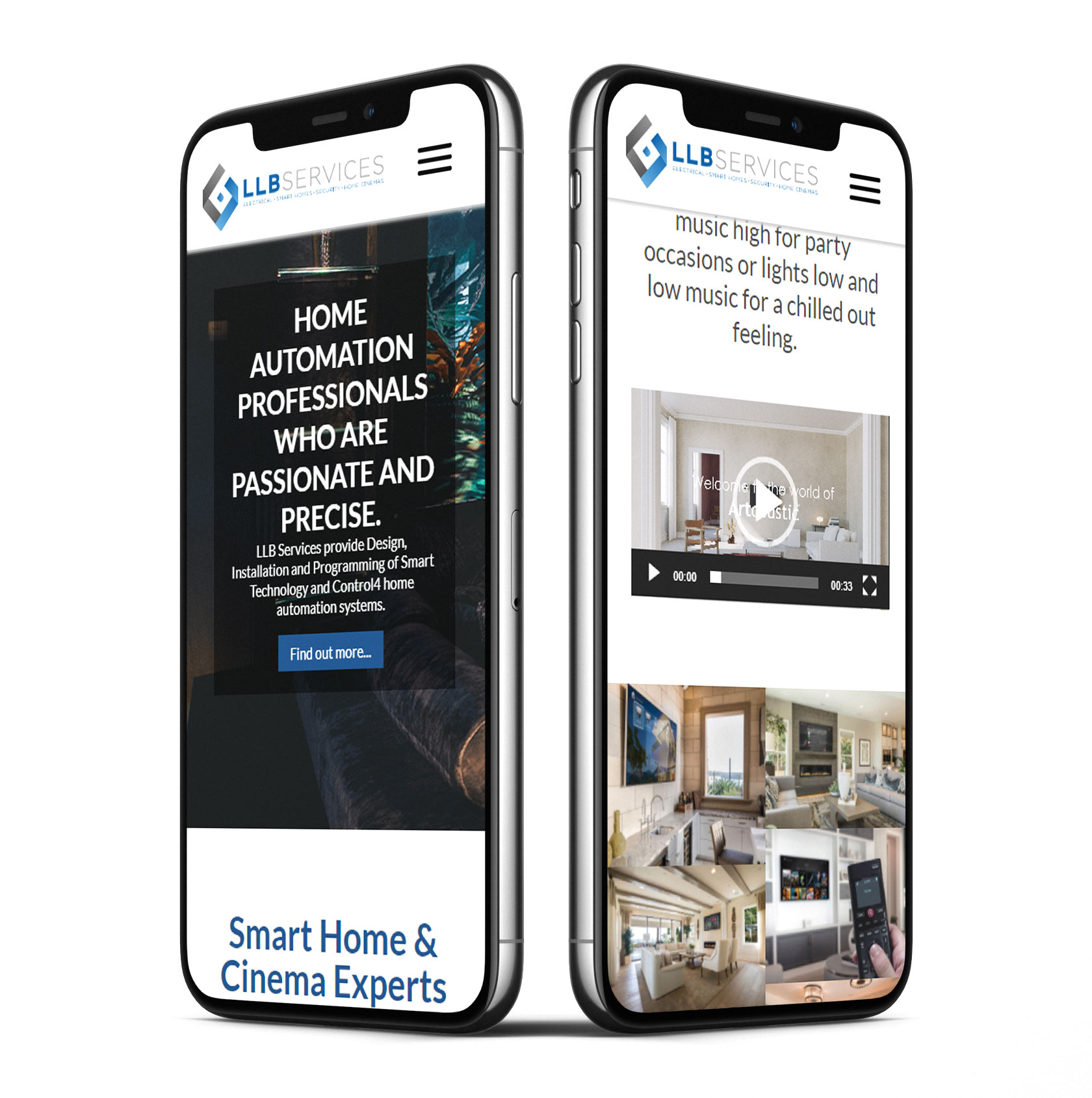 Try for yourself...
Media Galleries
With all of the incredible images that LLB provided us with, we've put together numerous image galleries that highlight the beauty and quality of the work that they can produce.
The best way to sell a product like LLB's is to show the true potential, the best way we found to do this was through video and photographic content. We've included videos throughout the LLB website to highlight the quality of the product that we couldn't do justice through the medium of text.
Fully Responsive
With any website that we produce we like to make sure that it will look good on every screen, for this reason, we build websites in a responsive format. Our responsive formats adapt to the screens they're on, we don't create a version of the website for every device. We create one version of the website that learns from the screen it's on and looks amazing no matter what the device.
This is perfect for any business, especially LLB as it allowed us to make sure that their galleries work on every device and that the videos work for every user.
Social Feeds
LLB has no use for a dedicated social media executive or content writer so it made little sense for us to add a news feed to its website. But that doesn't make looking active become any less important, so we had to find an alternate yet just an impactful feature.
In order to overcome this, we found out that one of their greatest strengths is their Instagram – so what better way to make their website look active than to pull a feed of their Instagram onto the website? This not only displays the amazing work that they produce but also keep their website looking fresh and up-to-date on the daily.
Maintenance
It's important with any website to make sure you are keeping your server, code, plugins, and security up-to-date. For most businesses, it wouldn't be cost-effective to keep a member of staff on the payroll who handles just this. For this reason, LLB has opened a contract with ourselves to look after their online presence. We will now keep an eye on all of the tasks previously mention and give them the peace of mind that we're only ever a phone call away should they have any issues.