National Modern Languages approached us looking to refresh their existing website and give it a new lease of life. What we brought to the table was a design that was clean and easy to navigate, where any user could find the information they were aiming for in a minimal number of clicks.
The design incorporated a variety of their photography and stock photography, combined with a series of custom graphics designed by ourselves. This brought a bright and interesting look to the website whilst remaining simple to navigate and captivating.
National Modern Languages were looking to acquire contact details and sign-ups, we have made these two actions incredibly clear and easy to find on the website.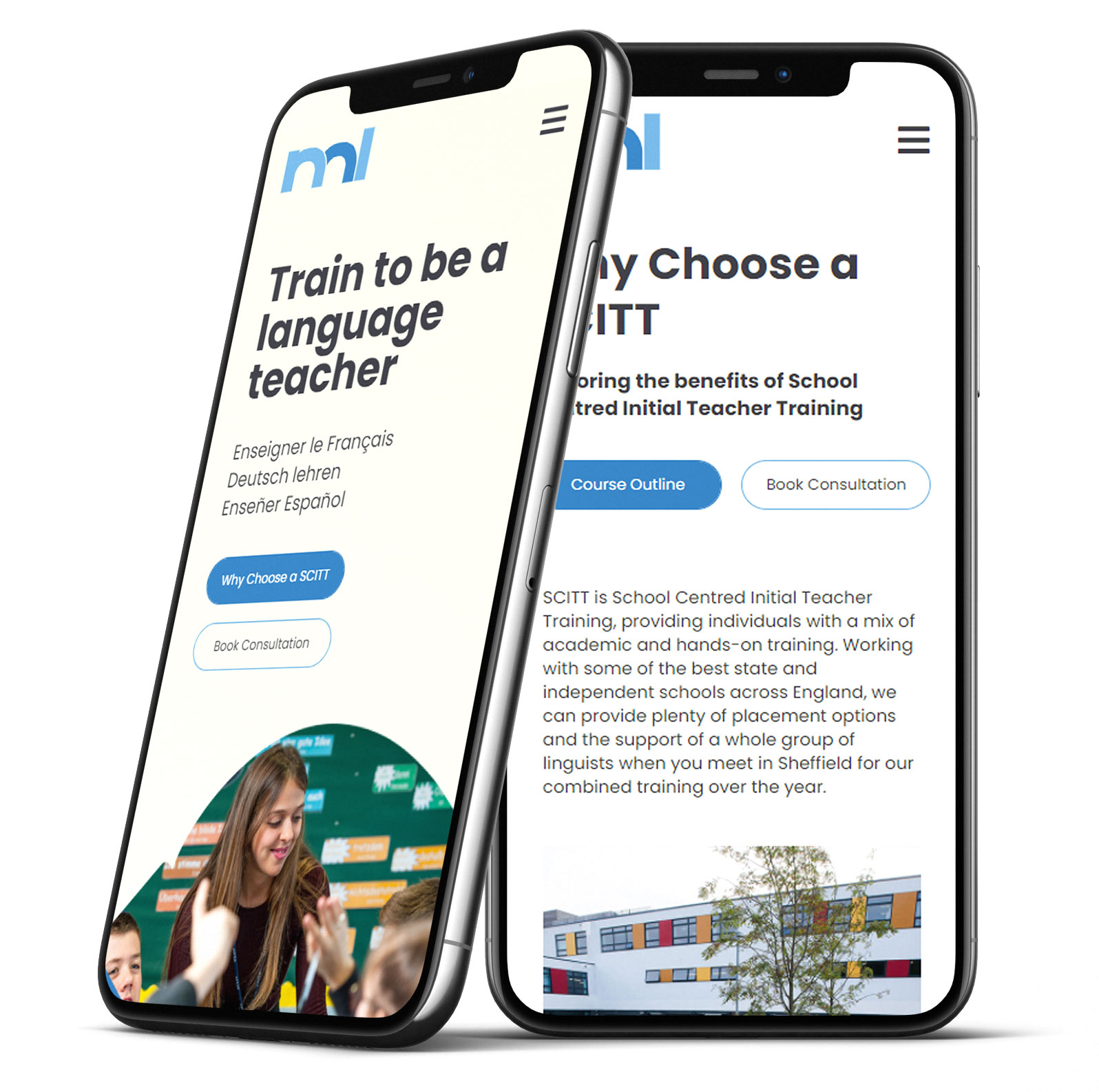 Try for yourself...
Responsive Design
With any of our websites, we like to make sure the website is fully responsive yet still creative and engaging on all devices.
On NML we found a way to incorporate the creative flair through our graphics that we created, whilst still maintaining a clean and refreshing look on the website that worked with any screen.
The responsive format ensured that all contact forms and calls to action were still the prime point of interest on any given page.
Custom Graphics & Images
In order to keep the website looking interesting on top of simple, we used a variety of graphics and images which we knew would keep the user interested and informed without detracting from the content.
We also produced custom maps for the website which allowed us to pinpoint the locations of where they are based and most active in a way that didn't seem too formal – it allowed for us to maintain this creative and interesting appearance.